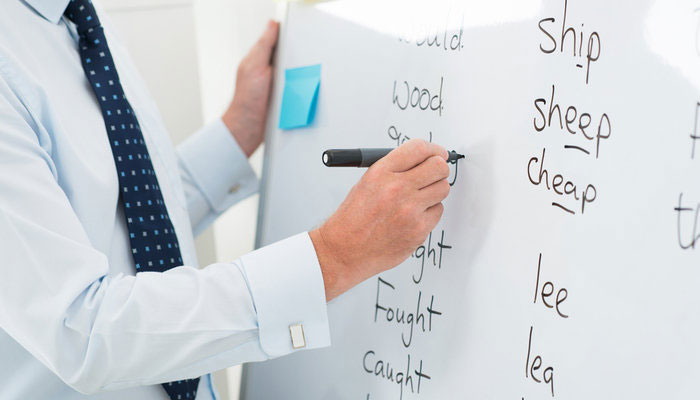 Whether you're interested in pursuing a full-time/part-time program at Glenbow College or just to improve your English as a second language (ESL) skills, Glenbow College has many options for you. Glenbow College has three main streams of language training to choose from including general ESL classes focusing on General English, Spoken English and our Academic Preparation Program that prepares students for post-secondary studies.
Glenbow College provides English as a Second Language (ESL) intensive program for its students to enhance their writing and grammar, build confidence in speaking and pronunciation, and enable them to develop their academic reading and vocabulary skills. ESL program at Glenbow College is designed according to the needs of learners based on a practical, hands-on environment, including Canadian classroom culture.
Glenbow College offers three main ESL programs which are interconnected to each other.
ESL-1 (General English) is an integrated language skills program including reading, writing, grammar, speaking and listening. This program is designed for expanding students' vocabulary, increase listening, reading, and writing skills, and build the self-confidence in using English in a variety of settings. General English is for students from elementary to intermediate level students.
ESL-2 (Speaking and Fluency) is a four-unit ESL program designed to develop nonnative speakers' oral skills that are relevant to establishing and maintaining direct conversation and communication with native speakers of English. The program focuses on a range of skillsets, including improving listening comprehension, participating in class discussions, understanding conversational strategies, giving group presentations, asking and answering questions, interacting effectively with native speakers, and improving through self-evaluation of speech.
ESL-3 ( Academic) is for mature high school students/graduates (18 years of age or older) who have not yet achieved the language requirements for admission to college/university, or those who seek to further prepare for the challenging transition to the post-secondary level studies. This course is designed to develop students' proficiency in the use of various rhetorical models, critical thinking skills, reading and vocabulary-building strategies, and effective listening, note-taking, and speaking techniques for academic purposes.
For more details contact us
---
Contact Us